The bacteria that antibiotics don't win anymore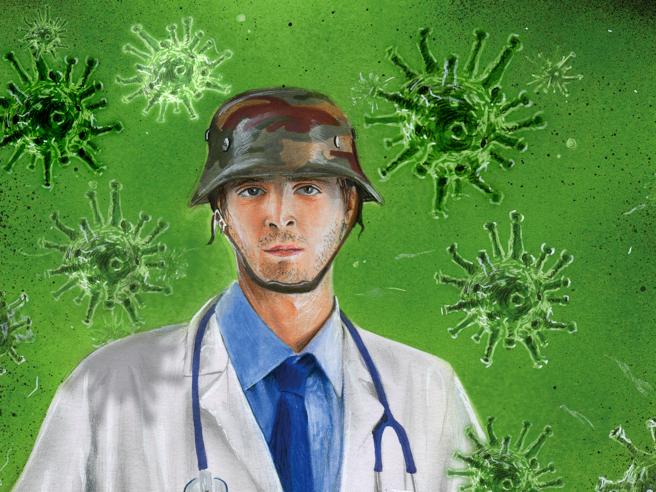 The WHO: 700,000 deaths every year worldwide due to drug resistance caused by the abuse of both men and animals. And Italy is first in the EU with 10,000 cases
Sir Alexander Fleming, in an interview with the New York Times in 1945, already warned: according to the discoverer of penicillin, an inappropriate use of the antibiotic could lead to the selection of "mutant forces", that is resistant to its effect, in germs of various types. Prophetic. Even after a year of widespread use of "his" penicillin, a good percentage of bacteria no longer reacted to treatment.Since then, until today – more than seventy years later – although research has produced dozens of new molecules, things have got worse.Here are the latest figures from the World Health Organization (WHO): every year 700,000 people worldwide die from antibiotic-resistant infections and the number will increase to ten million by 2050, if no action is taken. Italy, in all this, is put quite badly. "Our country holds the grim European record of mortality due to antibiotic resistance – comments Annalisa Pantosti, head of the Antibiotic Resistance Surveillance Institute of the Superior Institute of Health (ISS) – so that of the 33,000 deaths that are recorded in Europe, every year, for infections caused by bacteria insensitive to antibiotics, over ten thousand concern our country. We are mainly talking about hospital-acquired infections ".
Italy black jersey, surpassed only by Greece and Spain. But, for the record, there are two small positive news.The first is that in Italy, for 2018, there is a slight drop in resistance due to eight "special surveillance", ie eight germs responsible for the most common hospital infections. Some names of germs, for those who find them in laboratory reports: Escherichia coli, Klebsiella pneumoniae, Pseudomonas aeruginosa, Acinetobacter, Staphylococcus aureus, Streptococcus pneumoniae.
These germs are involved in infections (as suggested by their name, ed), mainly in hospitals; for example, sepsis (blood infections, ed), pneumonia, urinary tract infections. Especially "frail" people, such as the elderly or those with few immune defenses, are particularly striking, "said Massimo Galli, professor of Infectious Diseases at the University of Milan, Sacco Hospital and President of the Italian Society of Infectious and Tropical Diseases (Simit).And how come these infections would be falling? Probably because more attention is being paid to the use of antibiotics in the hospital. And also in veterinary medicine: in 70 percent of the cases antibiotics are used in cattle or chicken farms, but also in fish; to fight infections, but also for auxological purposes, that is to say to promote the growth of the animals themselves.
Second good news. "Italian medicine is also ethical – comments Matteo Bassetti, professor of infectious diseases at the San Martino Hospital in Genoa and President of the Italian Society of Infectious Therapy (Sita) -. It is true that many antibiotic-resistant infections occur in hospitals, but because we try to treat everyone, even the most fragile patients who inevitably face these problems ".But the question remains open. Not surprisingly, the World Awareness Week on the use of antibiotics has been promoted by the World Health Organization (WHO) from tomorrow to Sunday.The birth of bacterial resistance is not just a hospital problem – where, moreover, there is a real abuse: why prescribe a week's prophylaxis for an orthopedic operation, when only one day would be enough? -, but it is born above all in the territory.
Today too many people take antibiotics: when they get the flu, for example. A "hot" theme from here on out. The flu is from viruses: the antibiotic fights bacteria, serves no purpose (and does damage) against influenza viruses, it is better to fight them (and prevent them) with the vaccine.However, antibiotics continue to be abused. Accomplices the "do it yourself" (if I have an old box of these pills in my house I will take a little at the first symptoms: very bad) and the connivance of doctors and pharmacists, perhaps at the request of patients, who prescribe them and dispense them (so, as "cover"). And you hear people saying "I'm on antibiotics". But if one does not feel well, is it not better to go to bed and not infect others? (VAT payments permitting …). And don't you vaccinate as a prevention?
But let us return to the problem "resistant" germs. Strains of bacteria called New Delhi have appeared in Tuscany, insensitive to the most common antibiotics: 136 cases since November 2018, lethal in thirty out of a hundred patients. An emergency.The problem is finding new drugs to fight them. Pharmaceutical companies, which had withdrawn from research in recent years – attracted by the study of molecules for chronic diseases to be given to patients for life! -, they are reinvesting, aware that the problem can represent a new business. And they are churning out new antibiotics. Then there are alternatives to drugs, in the studio. "An example is phages – explains Galli -. Viruses capable of infecting bacteria and destroying them, as demonstrated by Mario Corbellino in my group ».The lesson comes from the river Ganges, in India. When cholera vibrios appear in its super-culined waters, there is also an increase in phages.Moral: taking inspiration from situations far away from us, you can find suggestions to solve the problems of our house.
Fonte: CORRIERE DELLA SERA