SLINGSHOT 2021: Biovitae selected as one of the top 100 startups in the world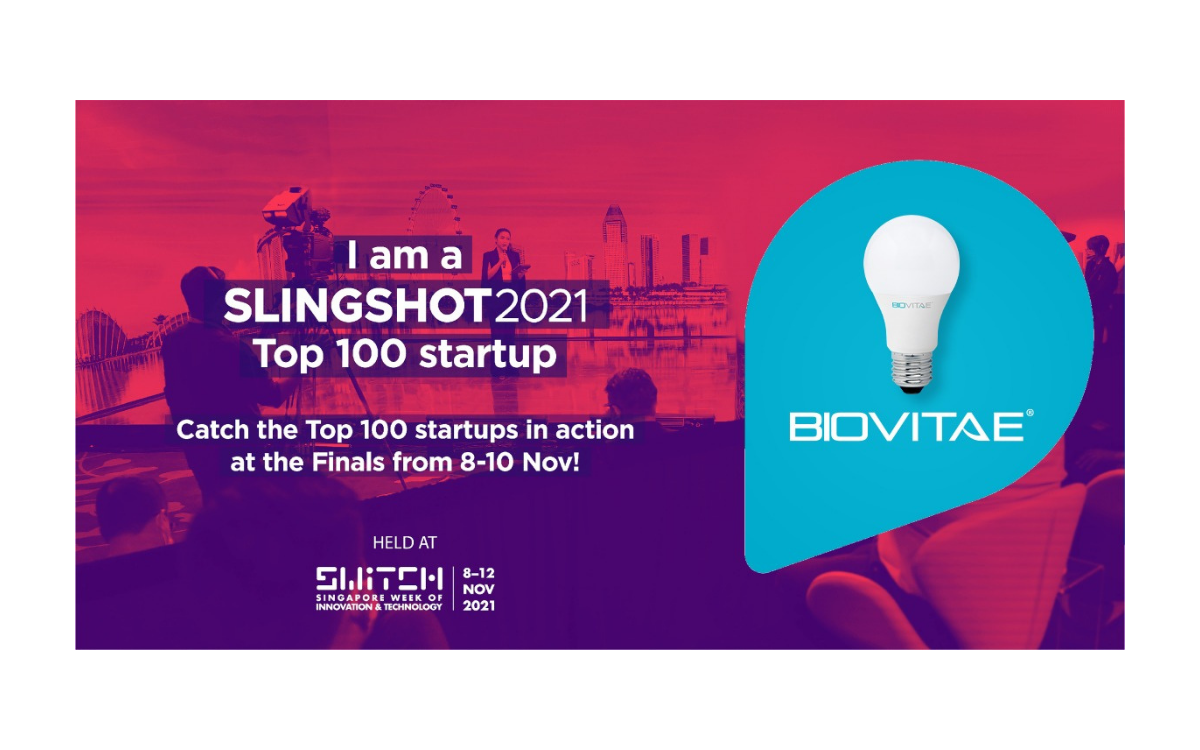 The SLINGSHOT finals, the most prestigious Asian competition for startups, will be held from 8 to 10 November 2021 during the Singapore Week of Innovation and TeCHnology 2021 (SWITCH 2021). Biovitae was selected as one of the top 100 startups in the world who will have the unique opportunity to present their solutions and products to a global audience of over 100 businesses, investors and thought leaders. The event will be held in Singapore, one of the world's top innovation nodes.
In its fifth edition, SLINGSHOT will present and evaluate startups in four emerging sectors to showcase innovative, game-changing solutions and products: Digital Technologies, Smart Cities,  Sustainability and Health & Wellness. Biovitae will present its cutting-edge technology and the opportunities in health innovation it offers in the Health & Wellness category.
After the initial launch, the 10 shortlisted SLINGSHOT 2021 startups will be announced on 9 November 2021. The final tales place on 10 November with the announcement of the SLINGSHOT 2021 winner.
https://www.startupsg.gov.sg/events/slingshot/2021