World week of antibiotic awareness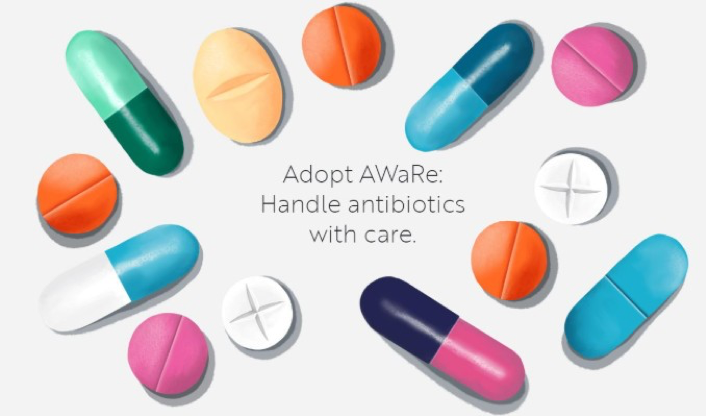 The slogan of the Oms-Fao-Oie campaign: "The future of antibiotics depends on us"
The goal of the week is to raise global awareness of antibiotic resistance and encourage best practices among the general public, health professionals and policy makers to avoid further onset and spread of antibiotic resistance. Some examples: the antibiotic resistance in tuberculosis concerns about 500 thousand cases, in HIV it goes from 15 to 40 percent.
From 18 to 24 September, WHO, FAO and OIE will launch the "World Antibiotic Awareness Week (WAAW)" which aims to increase global awareness of antibiotic resistance and encourage best practices among the public in general, health professionals and policy makers to avoid the further onset and spread of antibiotic resistance.
For tuberculosis, about 3.3% of patients with tuberculosis were resistant to more drugs and the percentage is higher among people previously treated for tuberculosis, at 20 percent. For HIV, about 7% of people who started antiretroviral therapy (ART) in developing countries had drug-resistant HIV in developed countries, the same figure is 10-20% and some countries have recently reported levels equal to or greater than 15% among those starting treatment for HIV and up to 40% among people starting treatment again.
The cost of health care for patients with resistant infections is greater than assistance for patients with non-resistant infections due to the longer duration of the disease, additional tests and the use of more expensive drugs.
The Oms-Fao and Oie 2019 campaign is in collaboration with UNEP and other partners are working to produce a global management framework. At national level, technical support is provided to establish and strengthen management programs to optimize the use of antimicrobials in human health and in managing the excessive use and abuse of antimicrobials.
In October, the WHO presented materials for health workers' education on antimicrobial resistance, targeting a wide range of health professionals including prescribers, non-prescribers, public health officials and service managers.
The first WHO report on surveillance of antibiotic use was published in November 2018. It presents data from 65 countries. The report describes the methodology for data collection and highlights the challenges in monitoring antimicrobial consumption.
The WHO has also made available new tools for surveys on the use of antibiotics in hospitals and additional country support in surveillance of antibiotic use and consumption and continues to monitor the clinical antibiotic pipeline on an annual basis and analyzed the access and availability panorama for low and middle income countries. This will help to focus research and development on the priority needs for diagnostics and to formulate models to help countries set priorities in the search for new vaccines to fight resistance-associated pathogens or with high levels of antibiotic consumption.
Organizations have also developed self-assessment surveys of the AMR country (TrACSS) which are conducted each year since 2016 to monitor progress in developing and implementing national action plans for AMR.
The WHO has established the global antimicrobial resistance surveillance system (GLASS) and a global monitoring system for antimicrobial consumption. By October 2019, 78 countries had signed up for GLASS.
The second GLASS report published in January 2019 showed emerging forms of antimicrobial resistance, against which there are currently few treatment options.
The World Health Organization has also launched this year the AWAR classification of antibiotics with which it aims to improve access while preserving effectiveness. AWaRe acts as a tool to help countries monitor the consumption of antibiotics with the goal of reaching at least 60% belonging to the group of antibiotics for which access is indicated.
Finally, WHO and DNDi (Drugs for Neglected Diseases Initiative) co-founded research for the development of global antibiotics (GARDP) in May 2016. GARDP's current focus is on developing new or improved antibiotic treatments for addressing drug-resistant infections in children, infants with sepsis and sexually transmitted infections, with the integration of sustainable access strategies.